We offer a chance to all the people around the world
TO LIVE THEIR DREAMS THROUGH DOING WHAT THEY LOVE
MAYBE WE ARE LOOKING JUST FOR YOU!
Are you a stunt, dancer, singer, actor or somebody who could be a part of our new artistic team?
We will give you a chance to shine bright in many different movies, shows and art events.
We do not push you into our visions. We want to fully understand your wishes and offer you only what you really need and expect.
If we would describe all things that we can offer to you, it could take ages.
The best way how to find out if we will have a professional match is to contact our talent managers who will try to find the right people and solution for your project.
Brněnská 111, 664 83 Domašov, CZECH REPUBLIC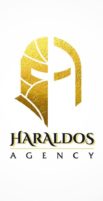 Phone Number: + 420 608 257 650
2017 Haraldos Agency. All Rights Reserved.